Reading workshop in 3rd grade at Jefferson. Students enjoy reading their self-selected novels and respond to writing using a graphic organizer.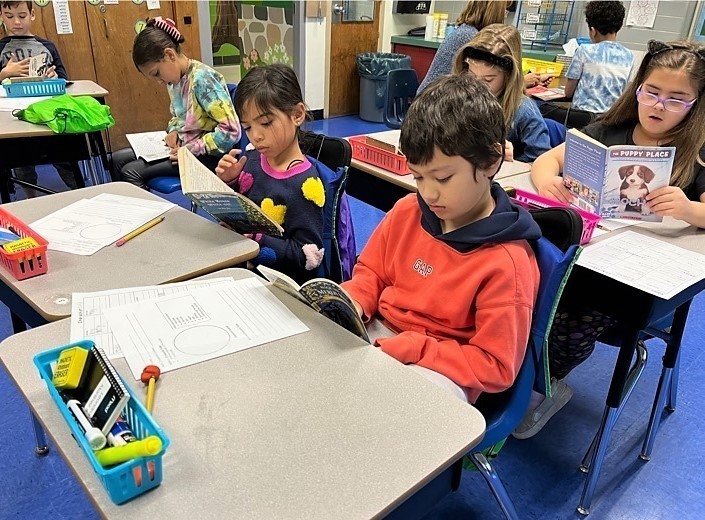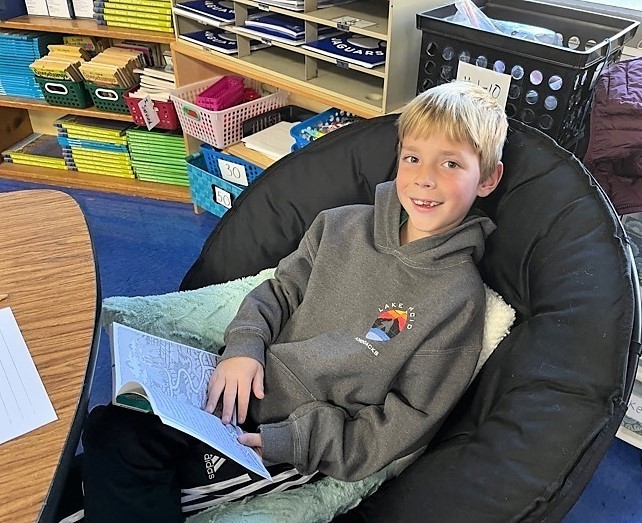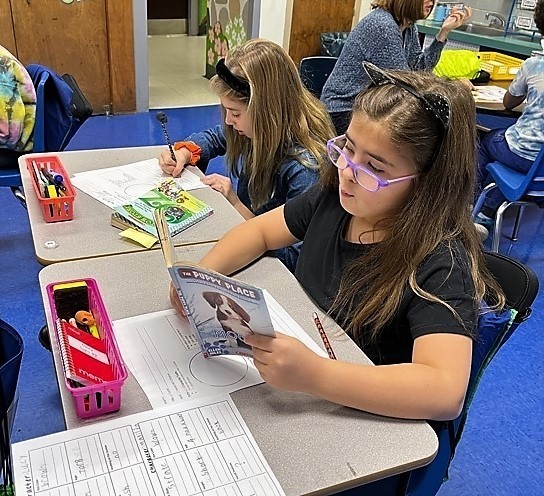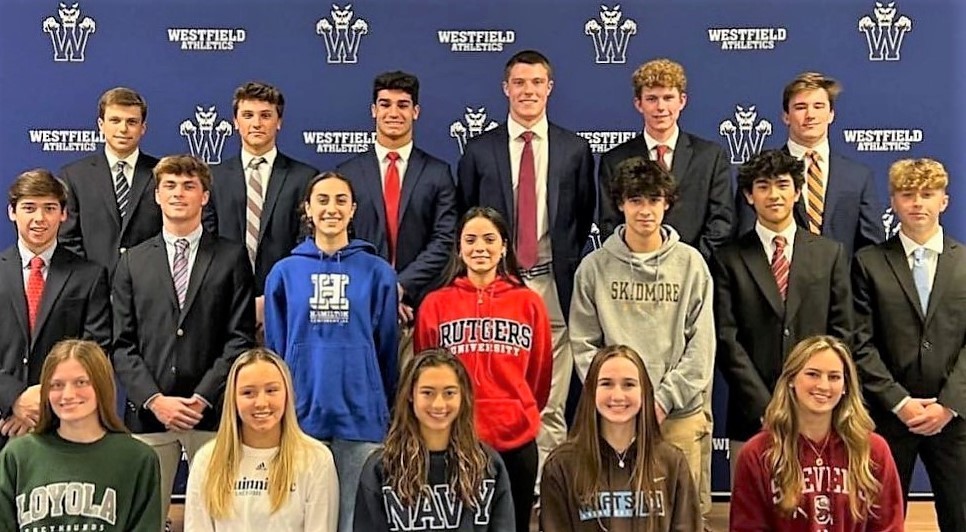 Roosevelt 7th grade scientists engage in a lab on testing how temperature changes during a chemical reaction.

WHS students were recognized with the Dr. Derrick Nelson "Lift While You Climb" Award. Annika Vesuna, Madison Wright, Ashley Pizha and Thomas Geocos were recognized for their positive impact on their classmates and school. We thank them for making WHS a better place!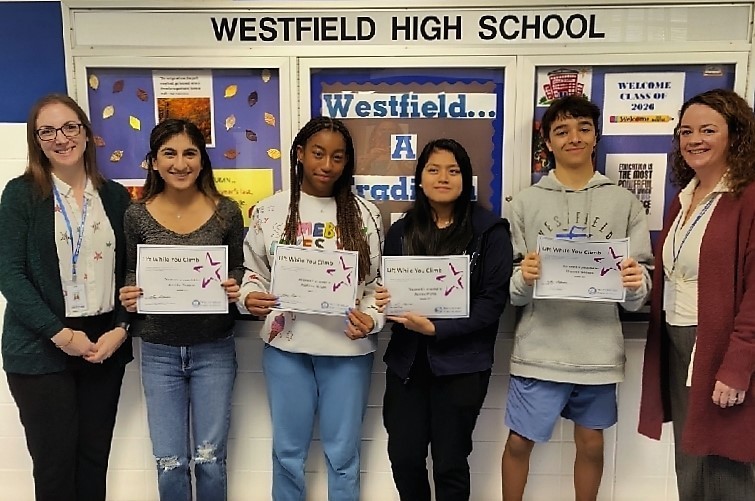 Morning band rehearsal with Ms. Minogue at Tamaques. Looking forward to our holiday concerts in December.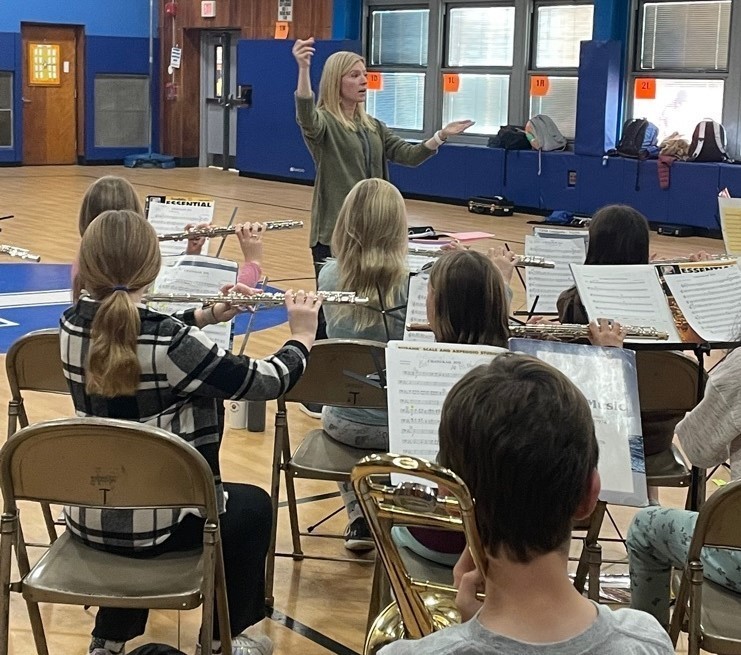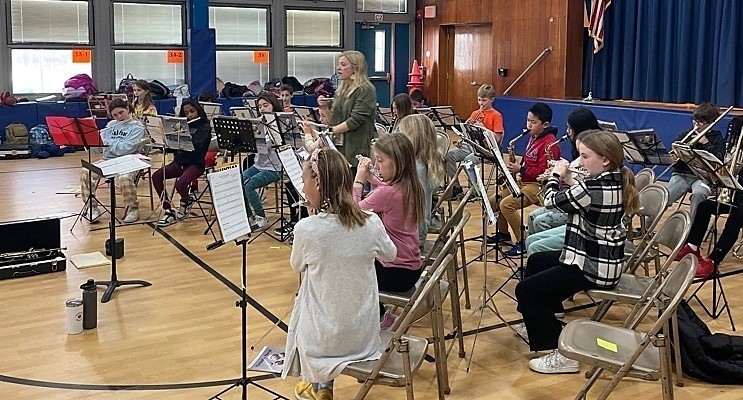 As part of the WHS Environmental Science curriculum, students recently visited Sandy Hook to observe species in their natural environment, while focusing on the importance of the salt marsh as an ecosystem.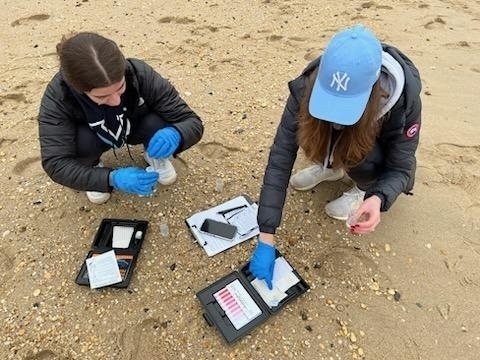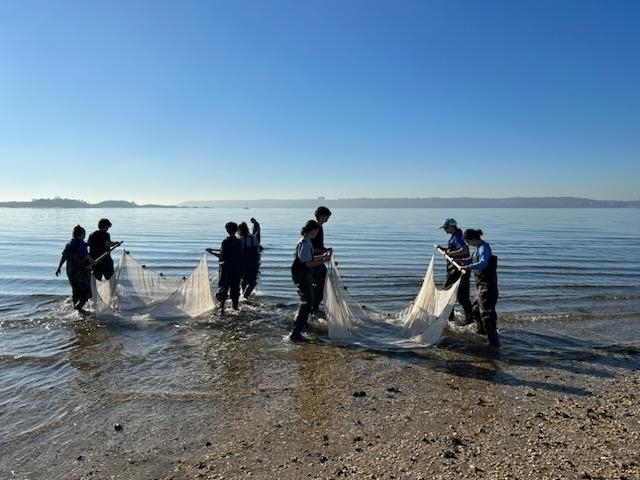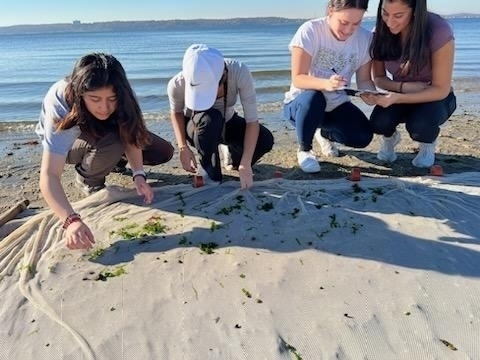 The Westfield Board of Education is seeking an applicant who is interested in serving on the Board from January 1, 2023 through April 24, 2023 to fill the vacancy resulting from the resignation of Board member Amy Root. Details here:
https://www.westfieldnjk12.org/article/916168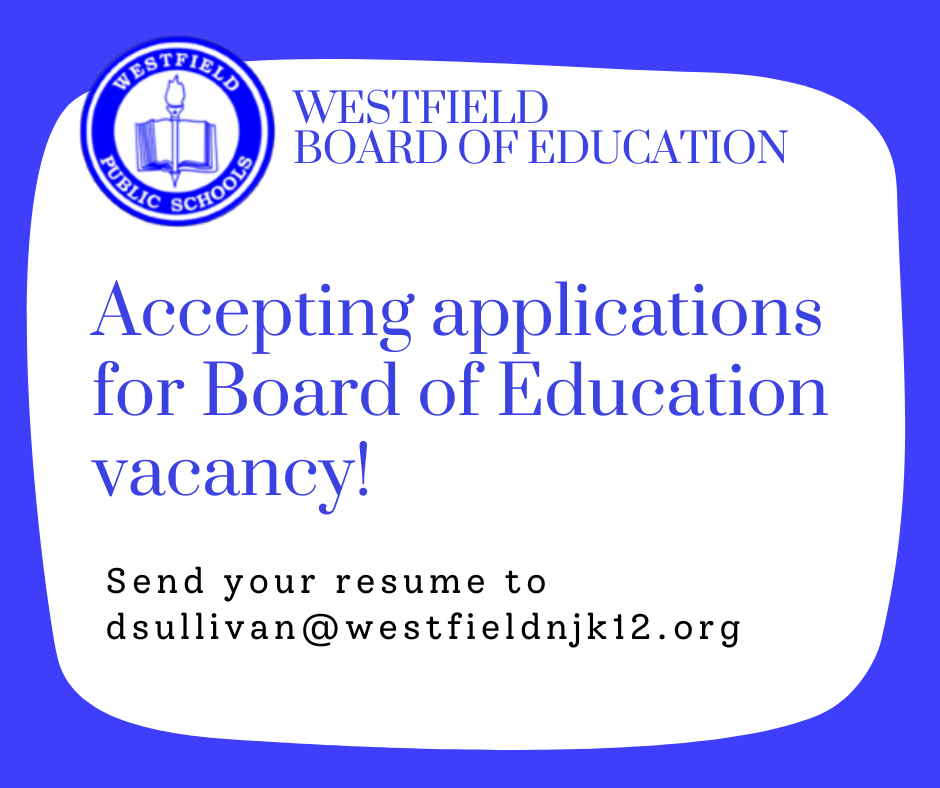 Family Reading Night at McKinley was a huge hit in October, with more than 90 families issued "boarding passes" to "travel" to destinations through the magic of the written word. The theme was "Reading Takes You Places." Great night for all!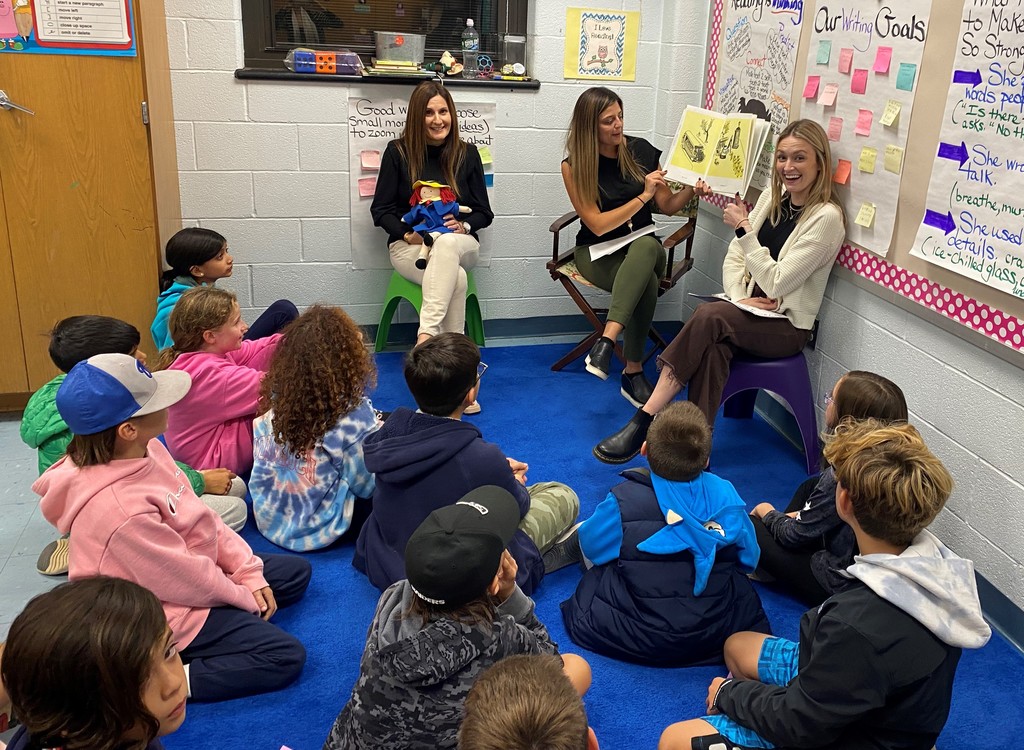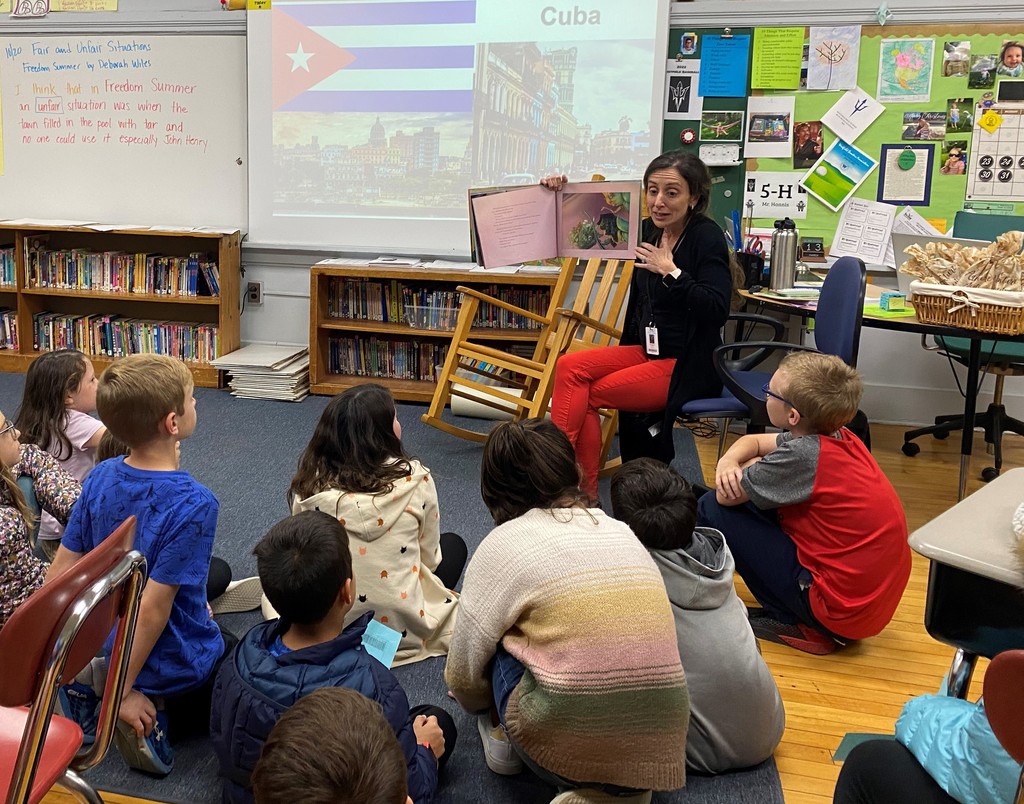 The Edison Field Project, key administration appointments, and a warm welcome for our new student Board representative were among the topics at the November 15 BOE meeting. Read more in this synopsis:
https://bit.ly/BOESynopsisNov152022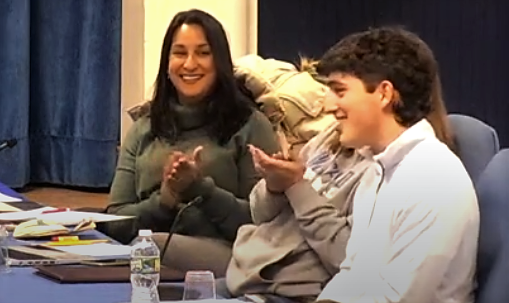 Wilson 1st graders practice delivering weather forecasts using green screen technology with meteorologist John Marshall. The young scientists learned about weather tools, types of clouds, and extreme weather events to complement what they are studying.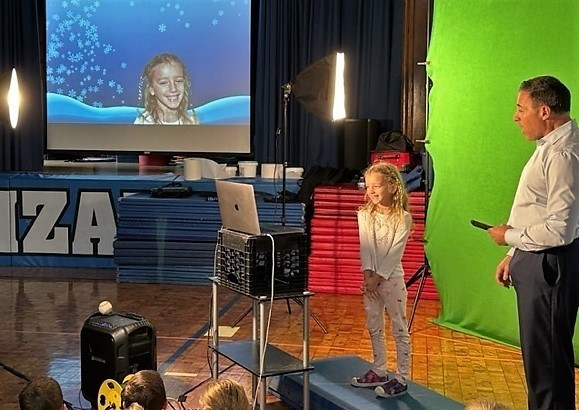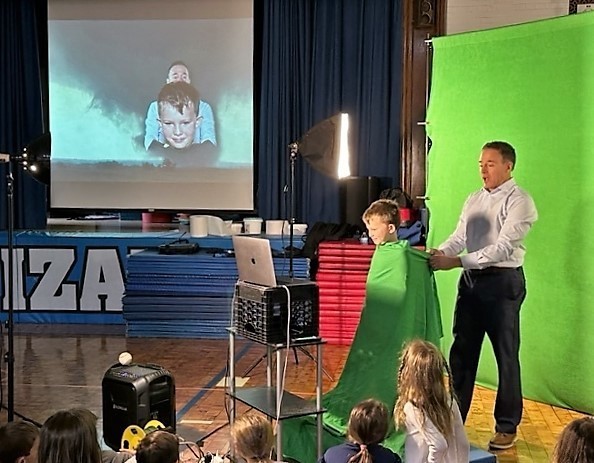 Jefferson students and staff have great fun during the "Brain Game Challenge." Thank you to the Jefferson PTO for sponsoring this assembly.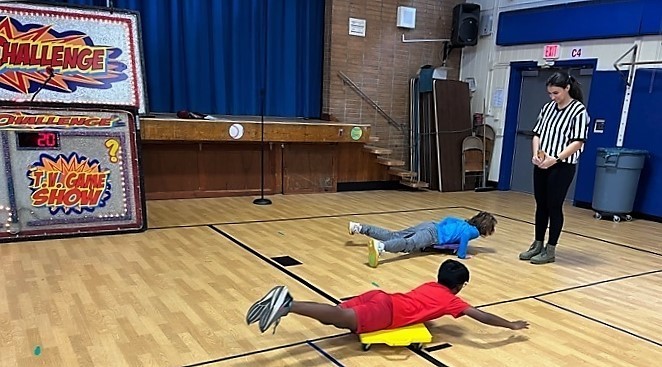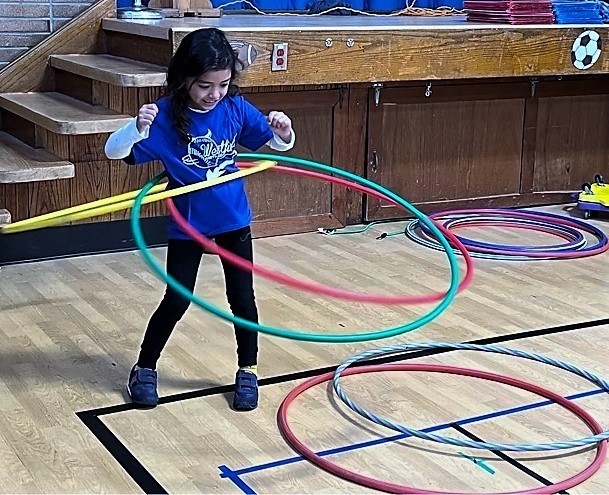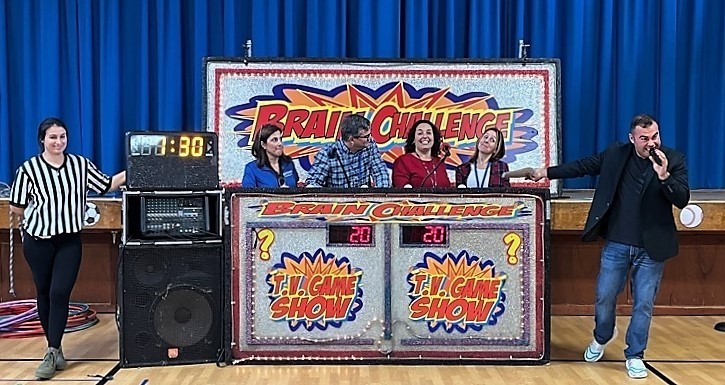 Edison PE classes recently applied the skills they learned in a badminton unit to compete in fun class period tournaments. Congratulations to the Period 3 Badminton Champs!

Dr. Jill Sack, a retired educator with 37 years of experience, will serve as Interim Principal of McKinley School from January-June to allow time for a thorough search for a successor to McKinley Principal Dr. Marc Biunno.
https://www.westfieldnjk12.org/article/912287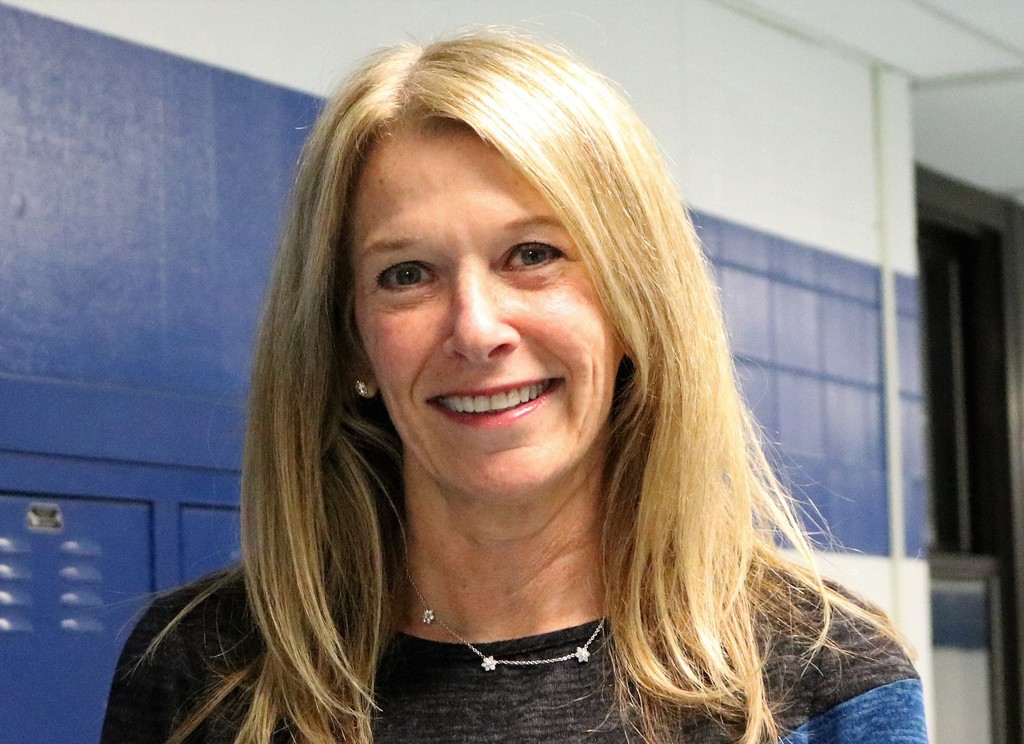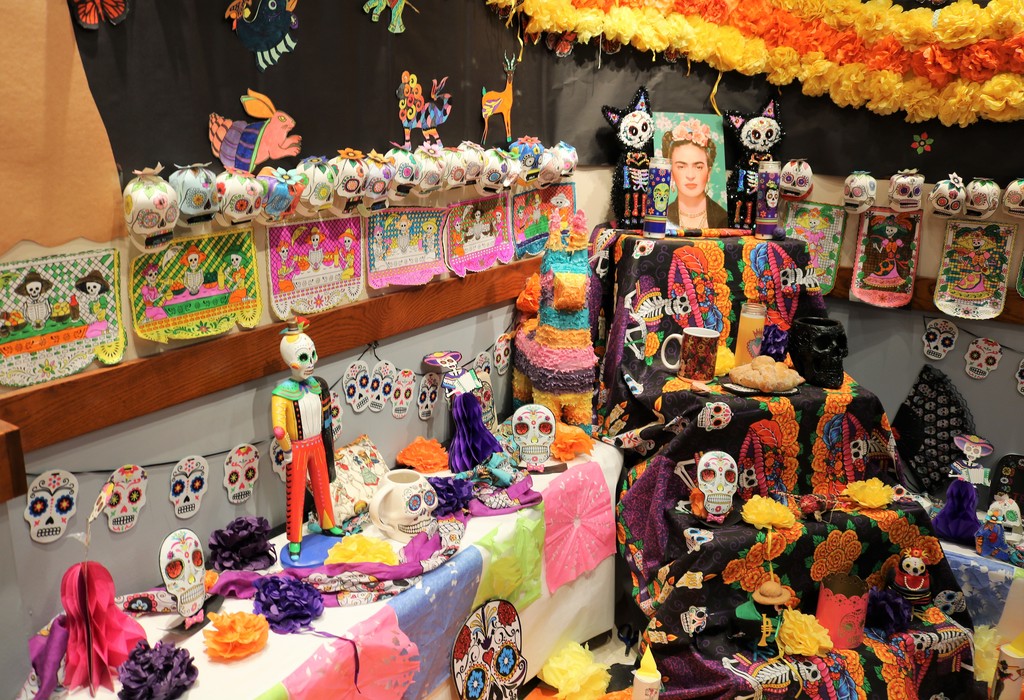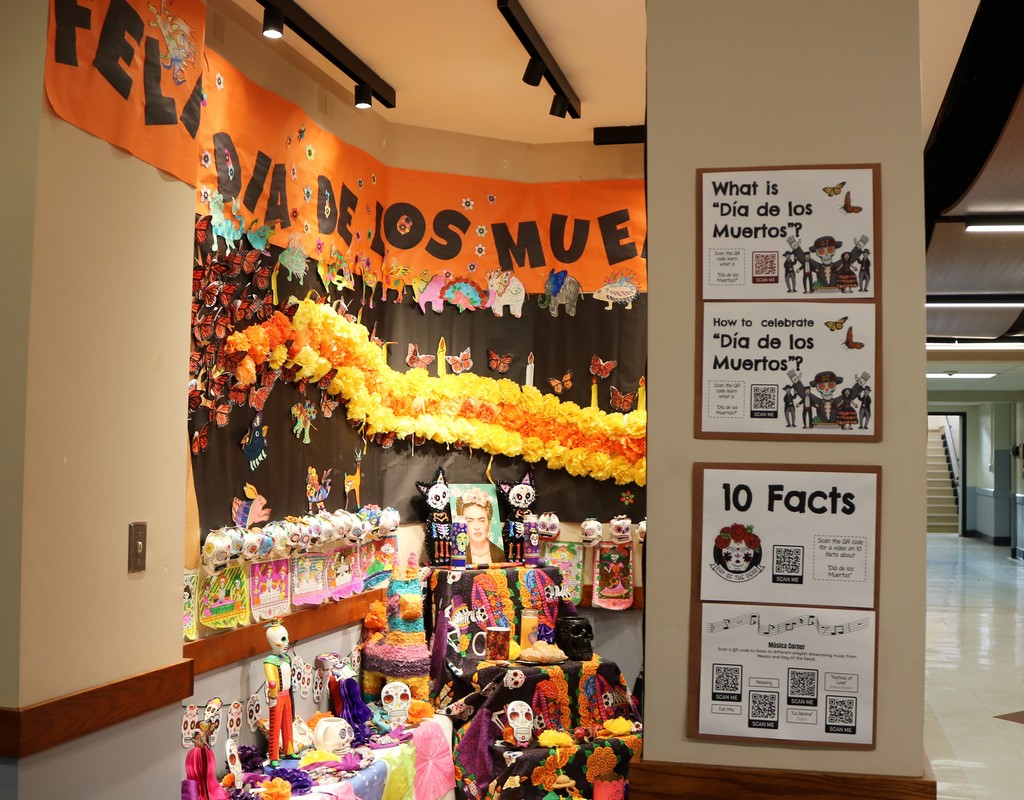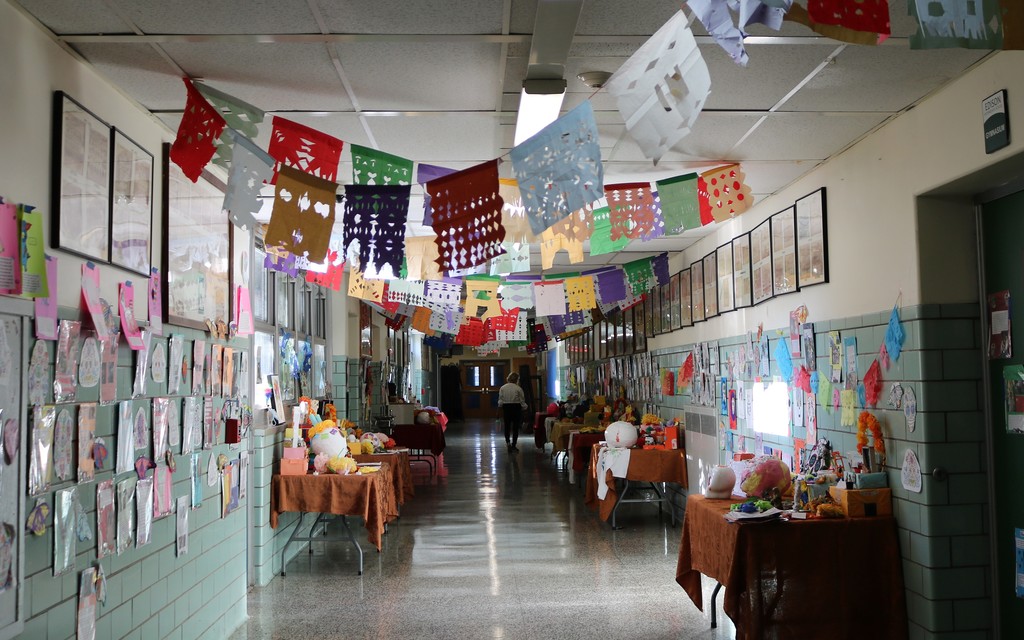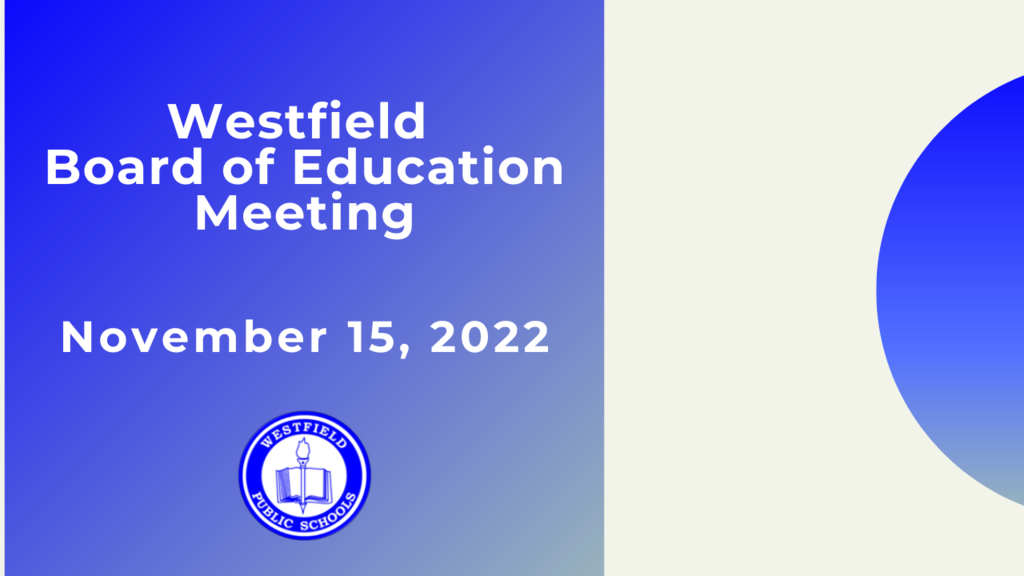 Happy Veterans Day! We are grateful to members of our U.S. Armed Forces, past and present, for their service and sacrifice. Our students have been learning about the importance of this day. Here are a few snapshots from Jefferson.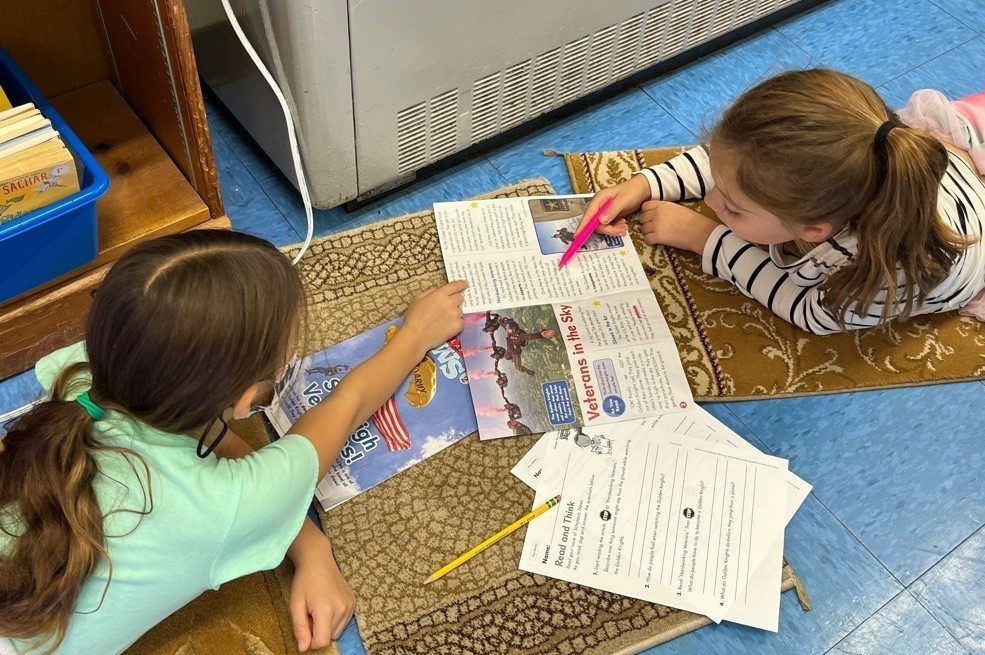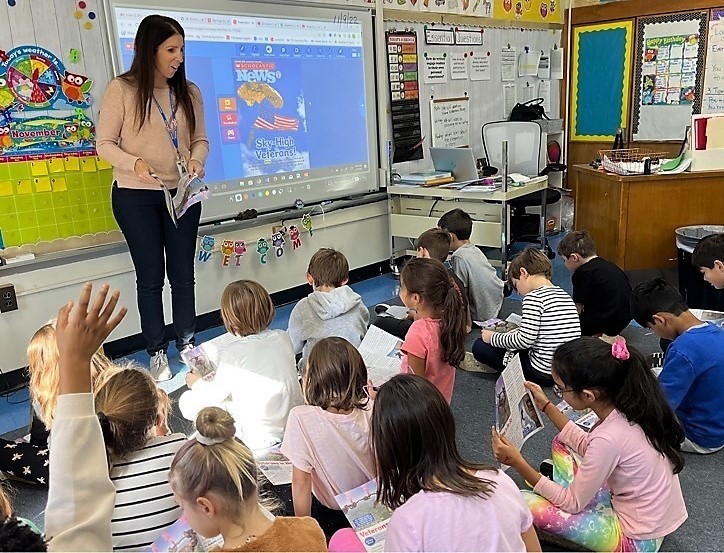 Solfège is a music education method where every note of a scale is given its own unique syllable. Music teacher Kirsten Meyer and Jefferson students recently prepared for the Fall Sing Along while making some solfège turkeys to be used at the event.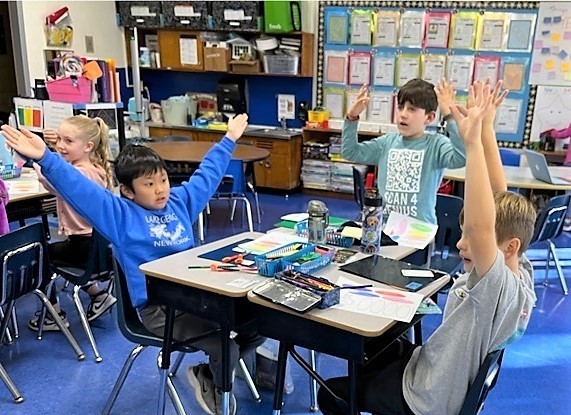 McKinley 5th graders present "Readers' Theater" skits to 2nd graders, an aspect of the balanced literacy approach that helps students build fluency and expression. Conversations after the skits focused on helping 2nd graders understand characters and how they develop in stories.

As Veterans Day approaches, we honor all current and former members of the Armed Forces. EIS assembly included 8th grade chorus/band performances and a keynote address by science teacher/U.S. Army veteran Christopher Wiley who reminded students to learn from America's veterans.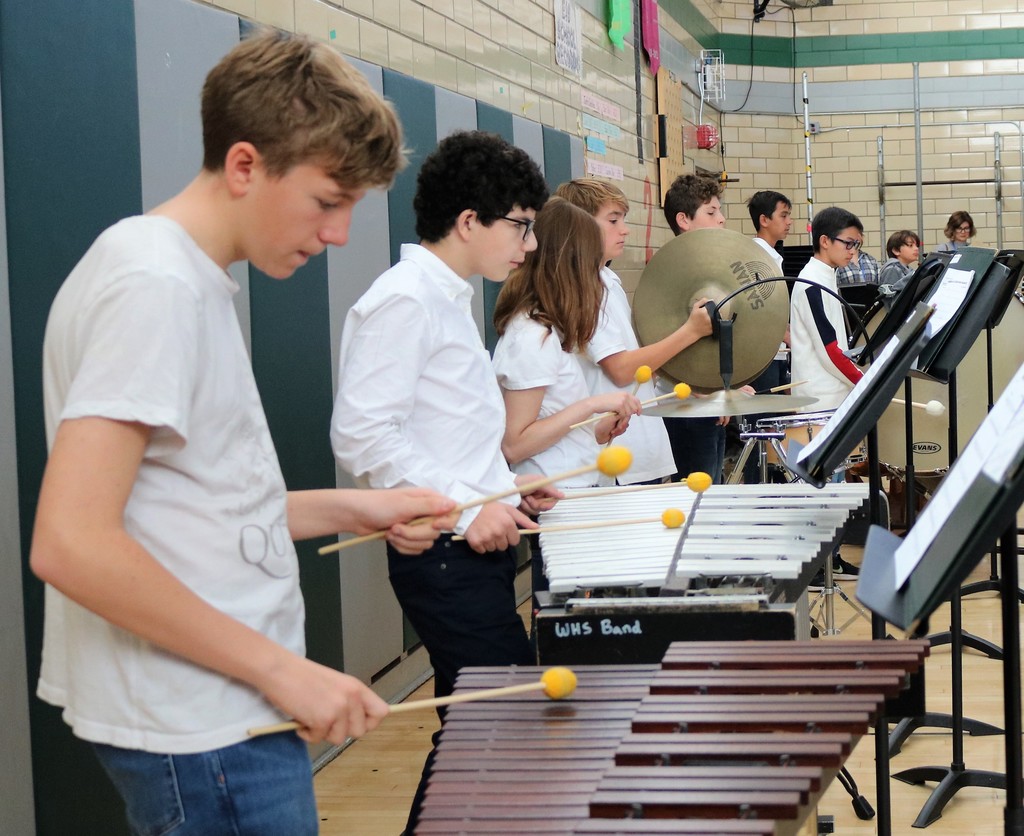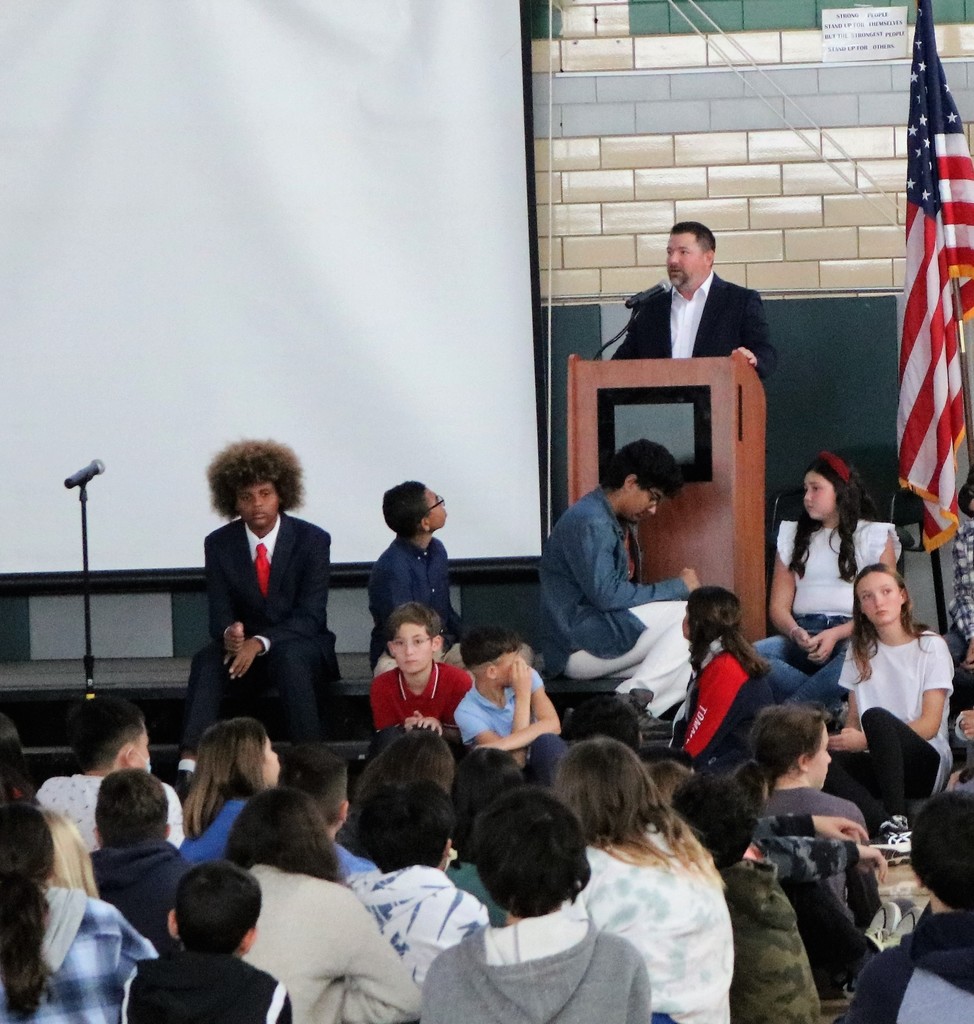 Ingenuity, resilience, and fun were on display at McKinley Elementary School as WHS students in Laura Doyle's Makerspace class shared Halloween-themed games and activities with delighted 3rd graders. Full story:
https://www.westfieldnjk12.org/article/900560