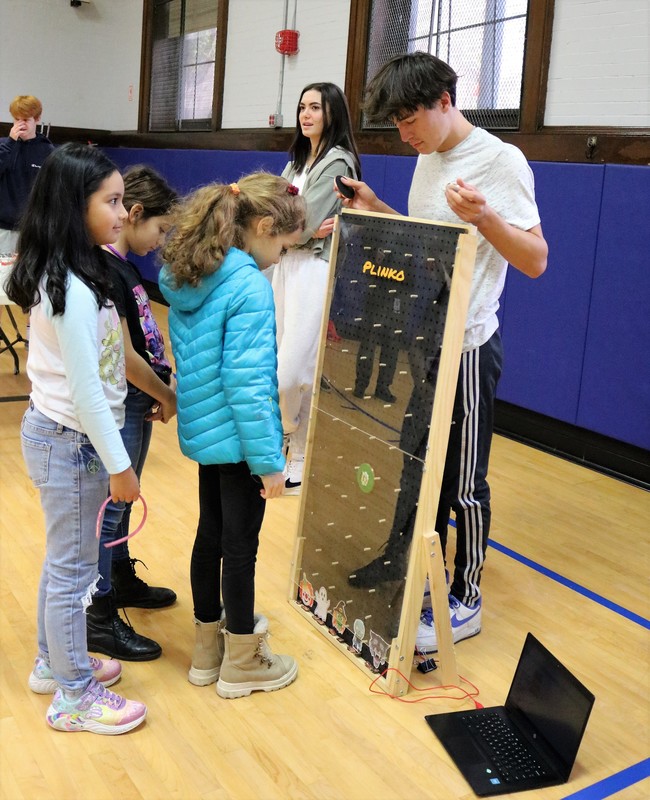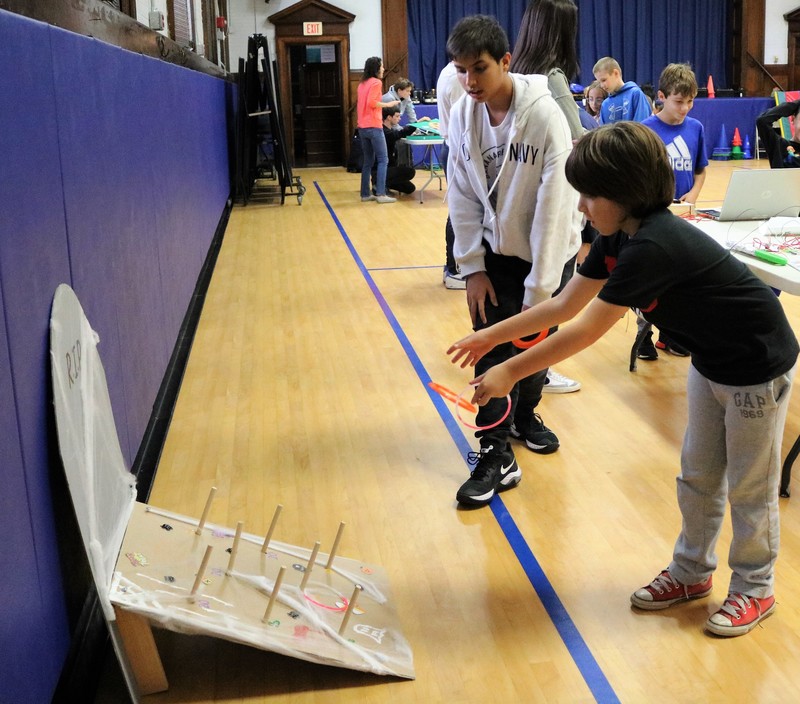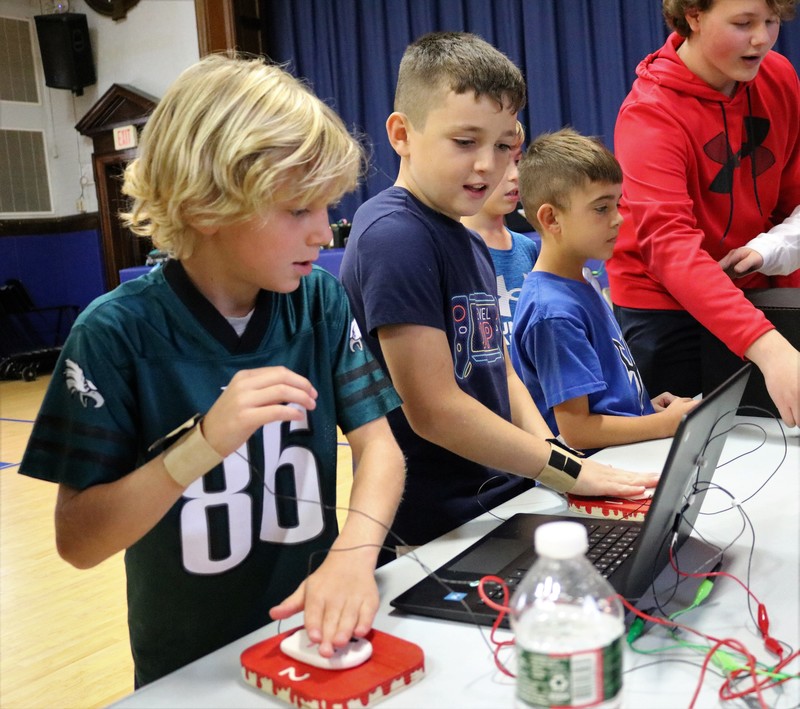 One in 13 children have food allergies and cannot enjoy most of the candy they collect on Halloween, according to the Centers for Disease Control and Prevention. With that in mind, Westfield High School students in Laura Doyle's Makerspace class recently were challenged to design and build an interactive Halloween display, game, or activity for children ages 5-11, as an alternative to the sweets-driven holiday.
"Students documented their ongoing work for this project in a shared team slideshow, ensuring they had all the necessary information for each of the steps of the design thinking process: empathy, define, ideate, prototype, test, implement," says Doyle about the half-year elective for students in grades 9-12. "The students took photos of their early prototypes, wrote about early ideas that didn't work, and recorded their final decisions for each component."
Needing an appropriate audience to test the designs, Doyle and her students walked from the high school to nearby McKinley Elementary School on October 29, where delighted 3rd graders tried their hands, literally, at approximately 12 activity stations. Among the engaging experiences were "Pin the Heart on the Zombie," a light-up, Halloween-themed version of "Plinko," the "Cauldron Cafe" with students plunging their hands into such concoctions as "pumpkin guts," "skull stew," and "zombie eyes," a haunted house with spooky sounds, and a pumpkin-related version of the popular children's game "Operation."
Using Makey Makey invention tools including alligator clips, small circuit boards, and USB cables, each design sent electrical signals to connected computer laptops to create the special and spooky effects. Following the visit, Doyle says the McKinley students wrote thank you notes with hand-drawn pictures of their favorite display.
"It was awesome and my students loved reading what they wrote," Doyle says. "I don't think my students knew how much fun their displays were until they saw the energy of the 3rd graders and read their notes."
Doyle says she wants her students to "learn how to identify real user needs, how to manage their time for an unchanging deadline, and how to be resilient when things don't go according to plan."
"I enjoyed watching the interaction between our high school students and 3rd graders. There were smiles all around," adds Superintendent Dr. Raymond González. "The WHS Makey Makey assignment recognizing children with food allergies was thoughtful and the designs were impressive, while the opportunity to ignite intellectual curiosity in our future inventors, engineers, and scientists was invaluable."