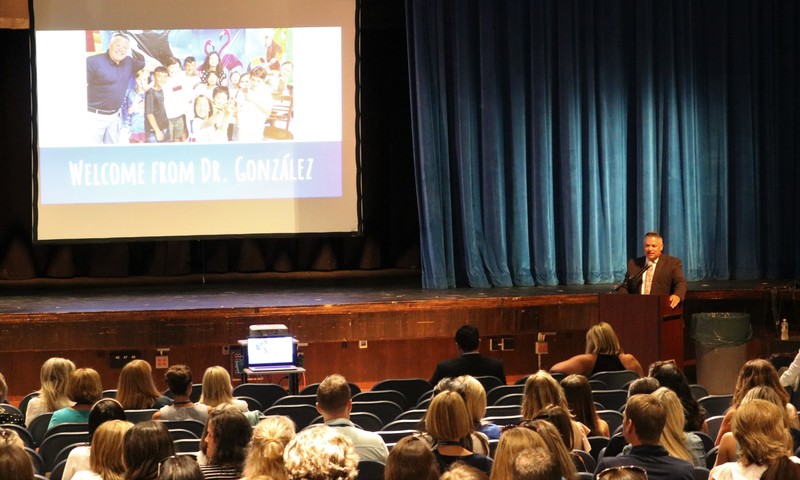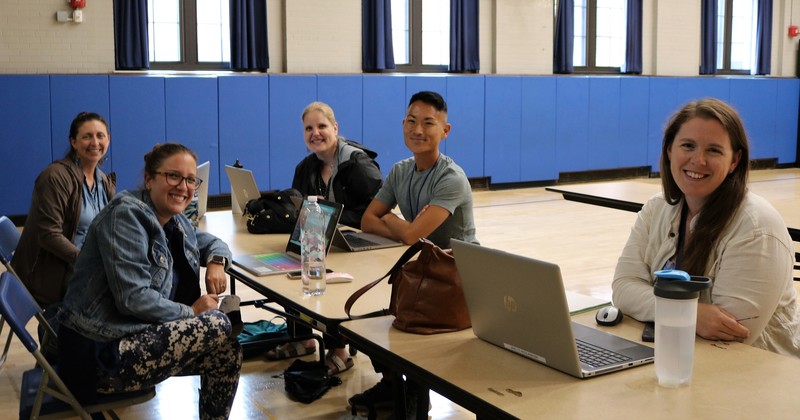 September 6, 2022 -
There were smiles and hearty greetings as Westfield Public Schools staff gathered for an Opening Day ceremony on Thursday, September 1 and prepared for the return of students on Wednesday, September 7.
Superintendent Dr. Raymond González welcomed teachers, paraprofessionals, secretaries, custodians and other staff members, including 21 new educators who have joined the school district. González expressed his appreciation for the hard work that took place over the summer to prepare for the new school year and for the important work still to come.
That work, he told the group, includes engaging the Westfield community in a strategic planning process to establish common goals and objectives that will provide a clear path to move the district forward and providing clear, timely, and factual information regarding the 2023-2024 district operating budget to ensure an informed electorate when they go to the polls next April to vote on the school budget.
González said the district also will continue its focus on student achievement with an eye toward developing and implementing consistent practices across schools, content, and grade level, as well as deepening districtwide practices and programs involving Diversity, Equity, and Inclusion (DEI).
Also on hand to welcome the staff on Opening Day were Board of Education President Brendan Galligan and Westfield Education Association President Kim Dickey.
On September 6, staff members spent a full day participating in professional development sessions that included grade level and content-specific cohorts, curriculum articulation and mapping, special education training, and workshops by Imagine, a Center for Coping with Loss that focused on grief education and the many definitions of loss.
On August 30 and 31, the 21 new staff members attended a two-day, in-house orientation as part of the New Staff Institute (NSI). The NSI is a two-year program designed to support first-time educators and those who are new to the district. The comprehensive program is organized by Human Resources Specialist Barbara Ball and her staff, along with a leadership team of seasoned Westfield educators.
"These are just a few of the ways in which our staff has prepared for the 2022-2023 school year," says González. "We are eager and ready for a productive year and, as always, look forward to supporting our students in a learning environment that is safe and engaging."