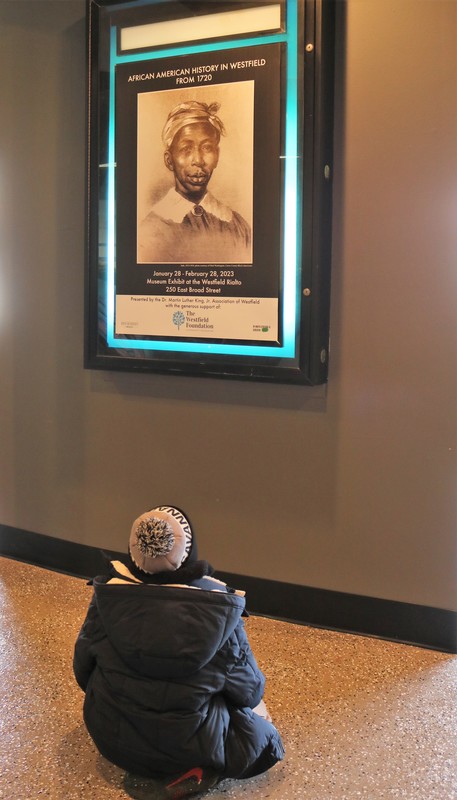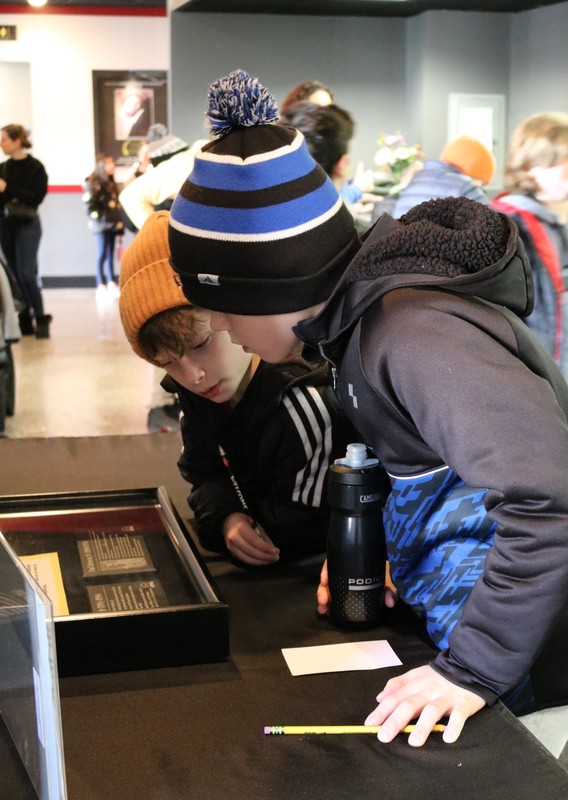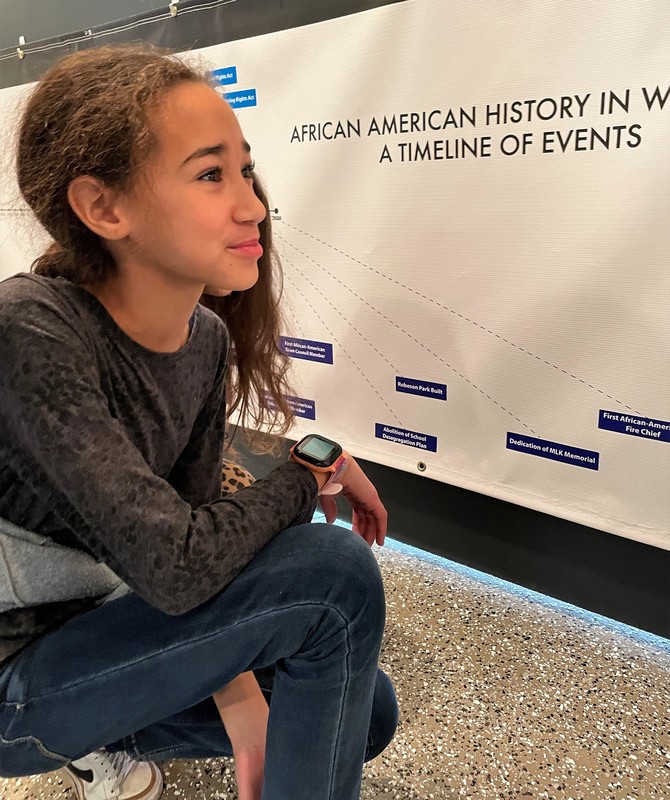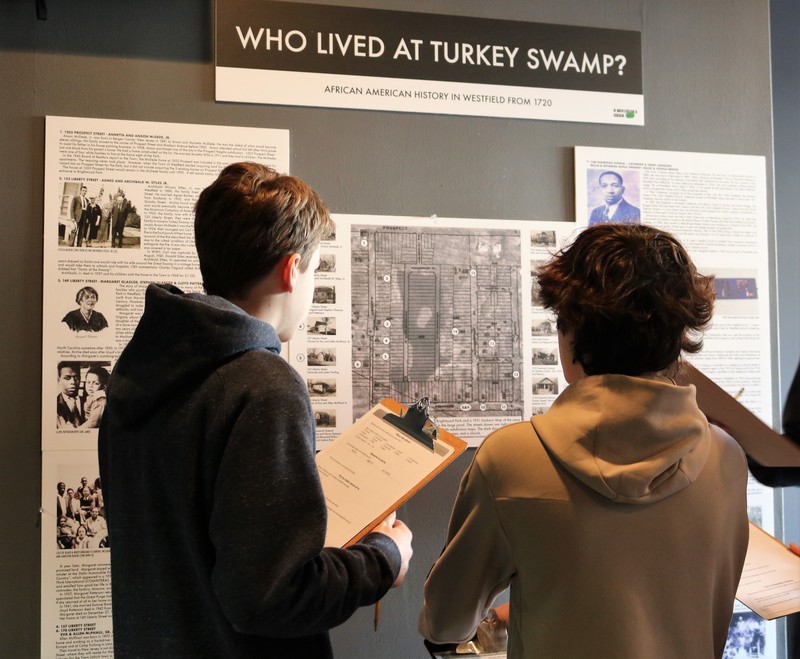 Whether reading biographies and writing about the many contributions of Black Americans, interviewing influential Black residents of Westfield, or taking a walking field trip to a museum showcasing Westfield's African American history, students in the Westfield Public Schools celebrated Black History Month in a variety of meaningful ways.
"This is your history and you should be well-versed in the history of your town," said Dr. Dawn Nichol-Manning on February 2, as she welcomed 4th graders from Jefferson Elementary School to a museum exhibit curated by the Dr. Martin Luther King, Jr. Association of Westfield. "You should be proud of the contributions of all residents."
As exhibit curators, Nichol-Manning and Dr. Susannah Chewning worked with Museum Exhibit Committee chairpersons Elisa Sananman and Donnell Carr, along with other association members, to pull together 300 years of African American history in Westfield, displaying it for the public from January 28 through February 28 at the Center for Creativity at the Rialto.
Through the coordination of K-12 Supervisor of Social Studies Andrea Brennan, more than 1,000 elementary, intermediate, and high school students from the Westfield Public School District visited the exhibit throughout the month. Classroom teachers created questions for their students to answer as they studied and analyzed the museum artifacts.
"We at MLK Westfield hope that students learn the breadth and depth of the history of their town by going through our exhibit," says association president Elizabeth Wolf. "Our youngest students learn about slavery here and learn as well about civil engagement and the importance of being an active citizen for your community. We hope to open eyes and open perspectives."
"The "African American History in Westfield from 1720" is a wonderful exhibit," says Superintendent Dr. Raymond González, who visited the museum on February 10. "I am grateful to the Dr. Martin Luther King, Jr. Association of Westfield for providing this extraordinary opportunity for our students to learn about this important aspect of Westfield's past and present."
Additionally, in recognition of Black History Month and in conjunction with Blue Devil Television at Westfield High School, students in the broadcast journalism program produced a series of interviews with influential Black members of the Westfield community, including President Emeritus of MLK Westfield Donnell Carr, former Roosevelt principal Stewart Carey, and WHS teacher Gail Alston. Edison Intermediate School held its annual Black History Month assembly on February 24, while kindergarten and elementary students enjoyed picture books and other read-alouds celebrating Black history and culture.
González says that all of the activities that took place across the school district during Black History Month "are part of the work we do throughout the school year to ensure a diverse learning experience for our students."